Mobile Bakery Project
Re-introducing New Zealand to the joy of baking.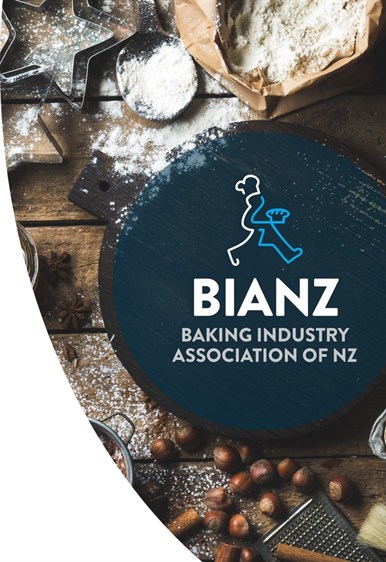 A while ago we mentioned that BIANZ had a project getting underway that we were very excited about and said that we would announce it later in the year. We're now very much 'later in the year' and I'm happy to be able to reveal it now.
We have been keenly aware that the baking industry is having a hard time at the moment (it's been having a hard time for quite a while). Awareness and understanding of the industry is low and the small number of people entering and staying in baking means that recruitment, around the country, is difficult. This is an international issue but, while it's nice to know that we're not alone, BIANZ can't try and fix the world's issues without first tackling our own.
We also know that much of what BIANZ has done over the last 50 years has been directed within the industry rather than promoting the industry and craft of baking to the general public. We believe that this is no longer the best option so, while we need to and will continue with those tasks, we will also be taking the industry to the public and hoping to inspire the bakers of future generations.
With that in mind, I'm happy to say that we have, with the help of the team at Burns & Ferrall, started work on getting 2 mobile bakeries designed and built. The bakeries will:
•       Be built on kneeling food trailers to showcase innovation, allow greater access and functionality, and the ability to extend the range of options they can be used for
•       Have some manufacturing capability as well as retail cabinets to showcase market leading product
•       Be designed for multi-purpose functionality with utilities that support the widest range of equipment possible.
•       Feature the latest and most innovative range of equipment
•       Be suitable both as a 'classroom' and as a production/retail site.
•       Promote the associated bakeries in the area as well as the industry partners who are helping us bring this project to the streets.
We believe that this is an amazing opportunity to promote baking and baked products to our communities and get them baking at home and, hopefully, excite and inspire people to enter the baking industry.
Education
A key function of the mobile bakeries will be to be at schools around the country and bring the skill and art of baking to them – demonstrating what goes into making everything from cupcakes to croissant, pies to profiteroles, bread, buns, doughnuts, glazes and everything that makes our industry so diverse and interesting.
We believe that a person can't fall in love with a trade or industry that they haven't seen. This is our answer to that – bring the trade to them. In school and while they are thinking about the career ahead of them.
We also know that gluten has been getting something of a bashing over the last few years with many reports and pronouncement being either ill-informed or entirely un-informed about what both it and the baking industry are. By having these mobile bakeries at public events, we will be able to provide clarification on what the industry does, what goes into their baked products, and improve the public's perception of gluten.
Industry promotion
Recruitment into the baking industry continues to be a problem with limited people entering and even fewer remaining as bakers. While there has been a growth in numbers of apprentices recently, promotion of the baking industry as a career is still high on the BIANZ agenda. We believe these mobile bakeries give us a unique opportunity to do this.
By turning up to key events within the community, career expos, and food shows we can easily and effectively promote and demonstrate the industry and some of its products to a wide audience.
Assisting business
We know business is getting tougher and we do what we can to help. BIANZ cannot make suppliers lower their prices nor the Government reduce costs on business (while we continue to try). While we have an idea around getting member bakeries access to more business – more on that in 2019 – what we can do now is to promote member bakeries, and the mobile bakeries will be equipped with screens to do just that. Each time they roll up to an event, their screens will be able to highlight BIANZ member bakeries in the area.
The units will also be available for short term hire to association members so that they can make the most of marketing opportunities in their area or events where they could otherwise not have a presence.
We are very excited about the possibilities surrounding this project as, together with our brand partners, we will create world class mobile bakeries to take our industry to the people of our country.